CHARMS OF CHRISTMAS arr. Sian Morgan Thomas
A medley of three carols arranged for harp with violin or flute. It came upon the midnight clear (Richard S. Willis) is followed by Coventry Carol and The Rocking Lullaby.
The harp part may be played on concert or celtic harp. Intermediate Level.
Sian Morgan Thomas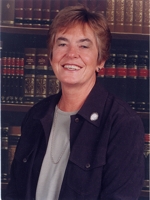 Sian Morgan Thomas was born in Cardiff, Wales, and is one of three harpist sisters. In their home, a beautiful Erard 'Gothic' harp stood next to the piano, so harp lessons began when she was nine years old, and very soon she was playing in concerts and eisteddfodau.
Whilst training to be a teacher, Sian attended the summer harp courses organised by Ann Griffiths for Ysgol y Delyn, where she was taught by the famous French teacher, Elizabeth Fontan-Binoche, who encouraged her to pursue her harp studies to a professional standard, and the following two years were spent in the harp class of the Paris Conservatoire.
Returning to Wales, tuition continued with the renowned Russian harpist, Maria Korchinska, whose guidance resulted in an invitation to the Netherlands to take part in a specially-commissioned work for 28 harps by Robert Heppener, composed to celebrate the tenth anniversary of the establishment of the International Harpweek at Queekhoven in 1969.
Thus her interest in harp ensemble playing took off and in 1981 Sian headed a group of 20 harpists who performed at the Military Tattoo in Berlin for two weeks, often with two performances a day, along with a male voice choir and massed brass bands on horseback!
As a peripatetic harp teacher in Cardiff, she formed groups of pupils who performed for many years to much acclaim at various functions, receptions and music festivals. The pinnacle of 1998 was during the European Summit held in Cardiff, when 24 young harpists under Sian's direction entertained hundreds of foreign delegates.
Her enchanting arrangement of three carols entitled 'Charms of Christmas' is of intermediate level and will delight less experienced players searching for music to play together. It can be played on either flute or violin with harp accompaniment. The harp part is arranged so that it can be played on either concert harp or celtic harp.